The "Drôme Provençale - Vaucluse" region
Our campsite is located in the Vaucluse, just a few kilometers from the Drôme Provençale, the Gard and the Ardèche, offering a vast wealth of cultural, gastronomic, natural and geographical attractions.
Discover the different family activities available in Vaucluse. A wide range of cultural and sporting activities to discover during your stay in Provence for an unforgettable vacation!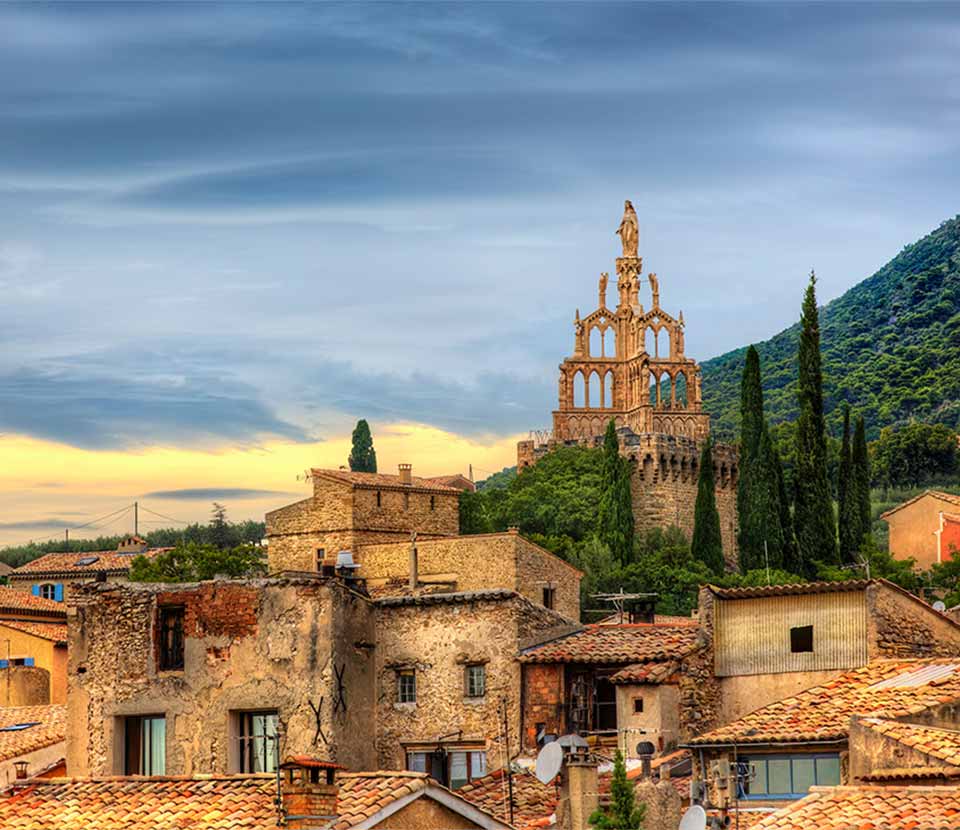 Vaucluse villages within easy reach
The village of Grillon (2 km from our 4-star Provence campsite) with its ramparts, Vialle quarter, clock tower, belfry and bell tower.
The village of Grignan (5 km away) and its Château, the largest Renaissance palace in south-east France. Open all year round, you can also discover the Maison de L'Imprimeur and the Village Provençal Miniature. Events not to be missed, especially as they take place just a stone's throw from our 4-star campsite in Provence: Fêtes and night markets (July and August).
The village of Richerenches (3km away) with its Commanderie Templière and Truffle and Wine Museum.
The village of Valréas (5km away) with its Château de Simiane and its Musée du Cartonnage et de l'Imprimerie. Events not to be missed: the Petit St Jean night in June and the Corso de la Lavande in August.
Our other most beautiful villages: La Garde Adhémar, Grignan, Nyons, Le Poët Laval, Aiguèze, Vaison La Romaine.
Places of interest not to be missed on your vacation in Vaucluse
Visit museums and monuments easily accessible from our Vaucluse campsite (4 stars for proximity): Château des Adhémar and Suze la Rousse, Musée Européen de l'Aviation de Chasse, Théâtre Antique d'Orange, Collection Louis Gauthier Histoire Naturelle et Archéologie, Maison de la Truffe et du Tricastin, Musée de la Soie.
Unusual: Palais des Bonbons du Nougat et des Souvenirs, La Ferme Aux Crocodiles, Le Parc Alexis Gruss, Le Naturoptère, Ellip6 (simulators).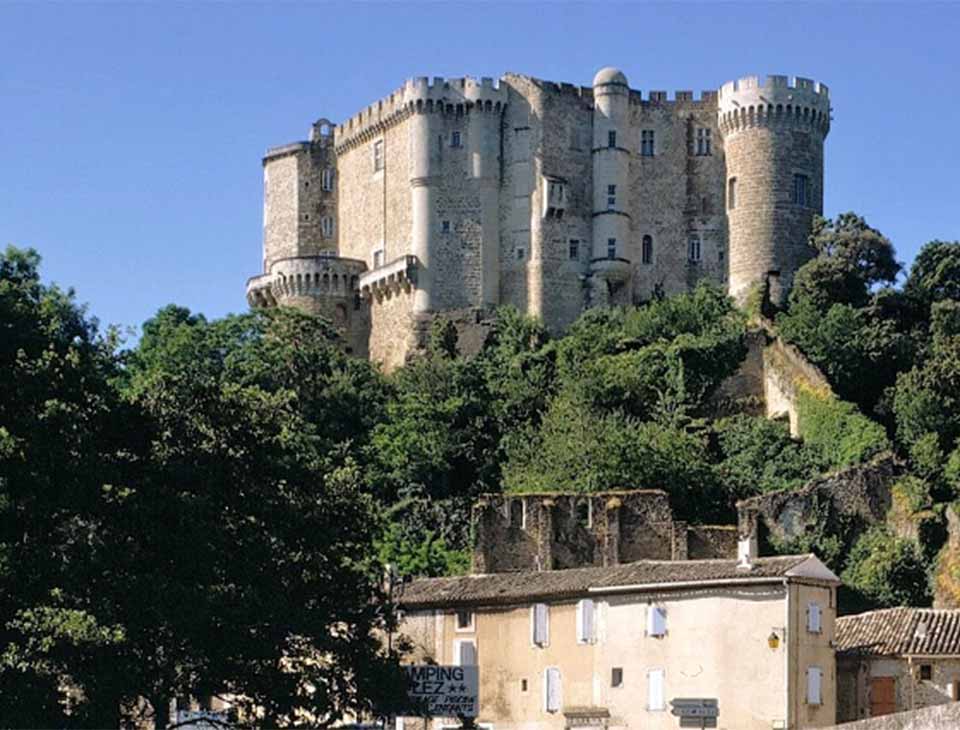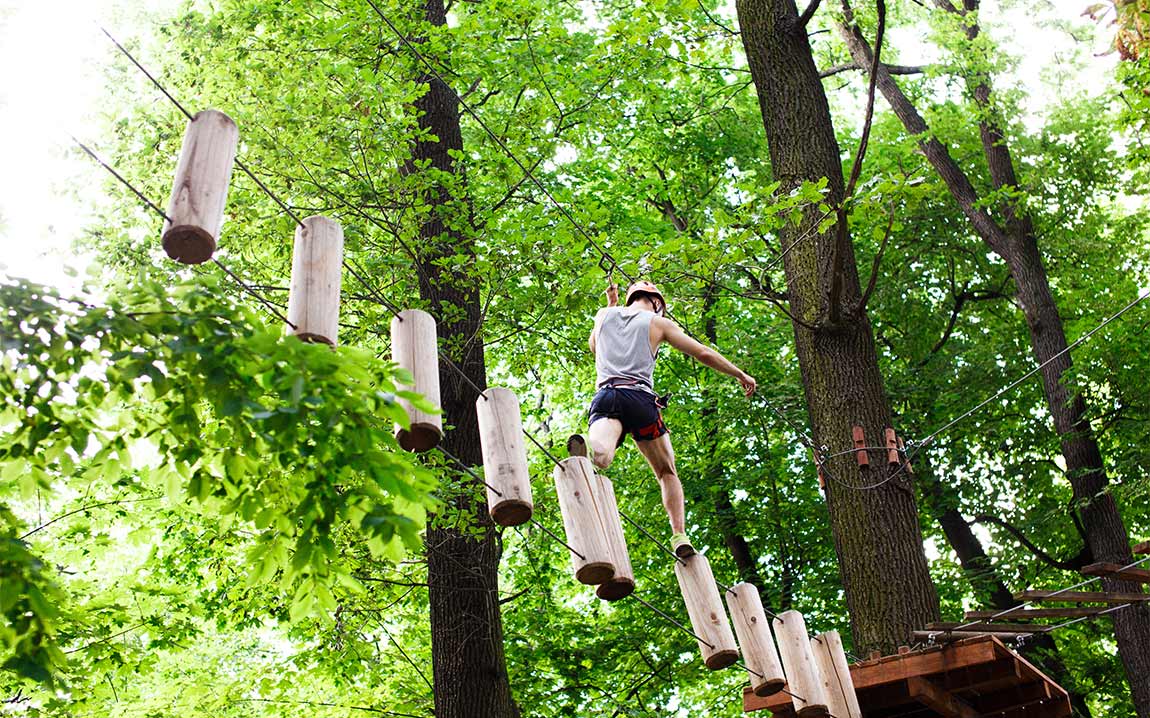 For sports enthusiasts, an activity in the dynamic Vaucluse region
When it comes to hiking, horse-riding or mountain biking, choose Mont Ventoux, the lavender fields or, a little further afield, the Colorado Provençal and the magical landscapes of the sentier des ocres. There are many signposted hiking trails throughout the Vaucluse! There are also accrobranche courses, go-karting, canoeing, via ferrata, art courses and fishing.
Speed enthusiasts can have a blast on the go-kart track. There are plenty of go-kart circuits in the département, and you'll find some not far from the campsite.
Are you looking for activities in the Vaucluse that will give you the chance to soar to new heights? Turn to the accrobranche courses. In a forest or woodland, you'll make your way between trees, overcoming obstacles like the monkey bridge and the zip line, and demonstrating your agility and balance. Don't worry, you'll be safe with the right equipment. Via ferrata is another activity in the Vaucluse that could be just right for you. Set against a cliffside, you'll find yourself on a course that may even make you dizzy. Thrills and spills guaranteed.
For water lovers, here are some ideas for family outings in the Vaucluse: canoeing, kayaking and fishing. In both cases, the backdrop is water, and you'll need agility and a bit of strategy.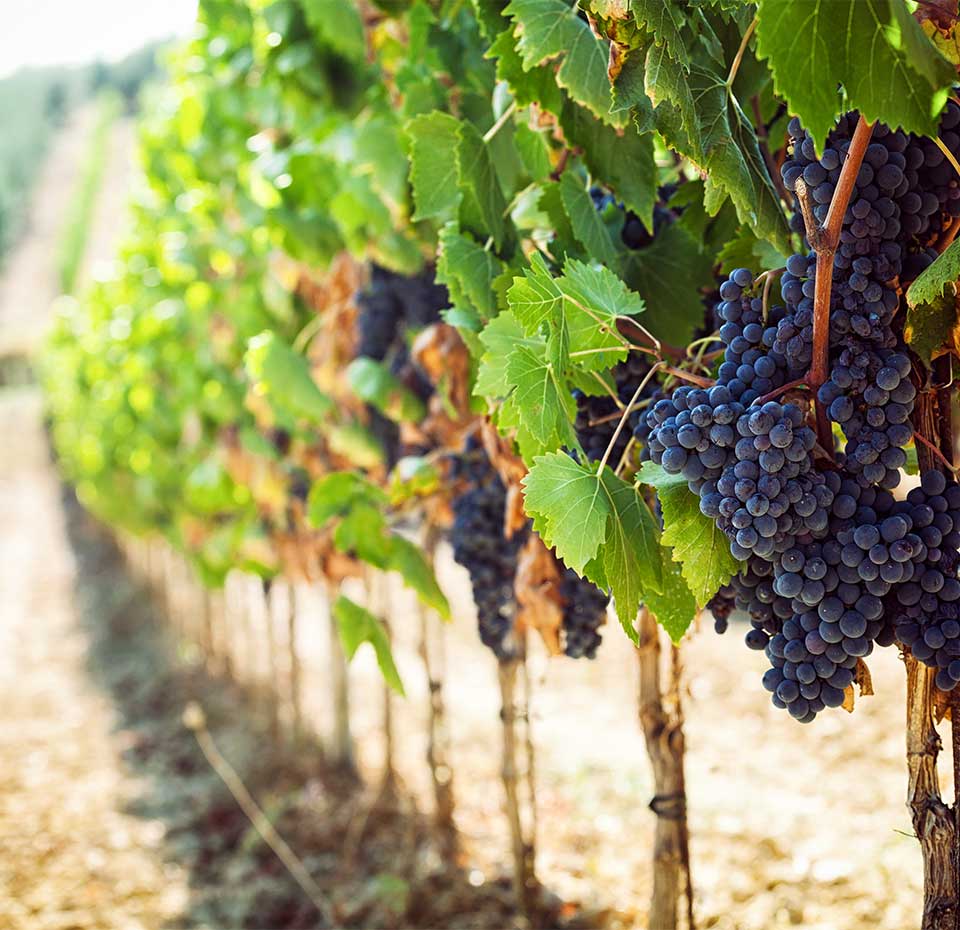 Awaken your taste buds during your stay
Gourmets choose to spend their vacations in the Vaucluse to tour the vineyards.
There are no fewer than 3 appellations in the département: Côtes du Rhône, AOC Ventoux and AOC Luberon. Activities in the vineyards, visits to museums… discover the secrets of our beverages and don't hesitate to taste them.
Another highlight for gourmets is a visit to the truffle fields. Here's a typical Vaucluse activity. In fact, the département is one of the world's largest producers of black diamonds. A walk through the truffle fields and a tasting session will tell you more about this luxury product.
Discovery and tasting are just some of the places to discover the region – and tastings can continue once back at the campsite: La Cave Coopérative de Valréas, Le Domaine de Montine, L'Essentiel de Lavande, Le domaine d'Eyguebelle, La Scourtinerie, La Biscuiterie de Provence, Vignolis, Le Comptoire de Mathilde, La Miellerie C. François, La Nougaterie Diane de Poytiers.
Cultural vacations in Vaucluse
Festivals are also great family outings in the Vaucluse. The Avignon Festival is a case in point. Founded in 1947, it has become a not-to-be-missed event for showbiz professionals and theatre-lovers alike. The program is so rich and varied that it's possible to find something to please everyone.
Vaucluse heritage is rich in archaeological sites, monuments and castles: château de Grignan, fortress of Mornas, Puymin, la Villasse… Your stay will also allow you to discover numerous museums and activities: miniature Provencal village, Rochecourbière cave, Alexis Gruss park… choose the activity in the Vaucluse that suits your family's tastes and ages. Finally, the region is rich in traditions that are still very much alive, and during your vacation in the Vaucluse, take part in the Nuit du Petit Saint-Jean de Valréas, the Corso de la Lavande and all the other events that make the heart beat to the rhythm of Provence…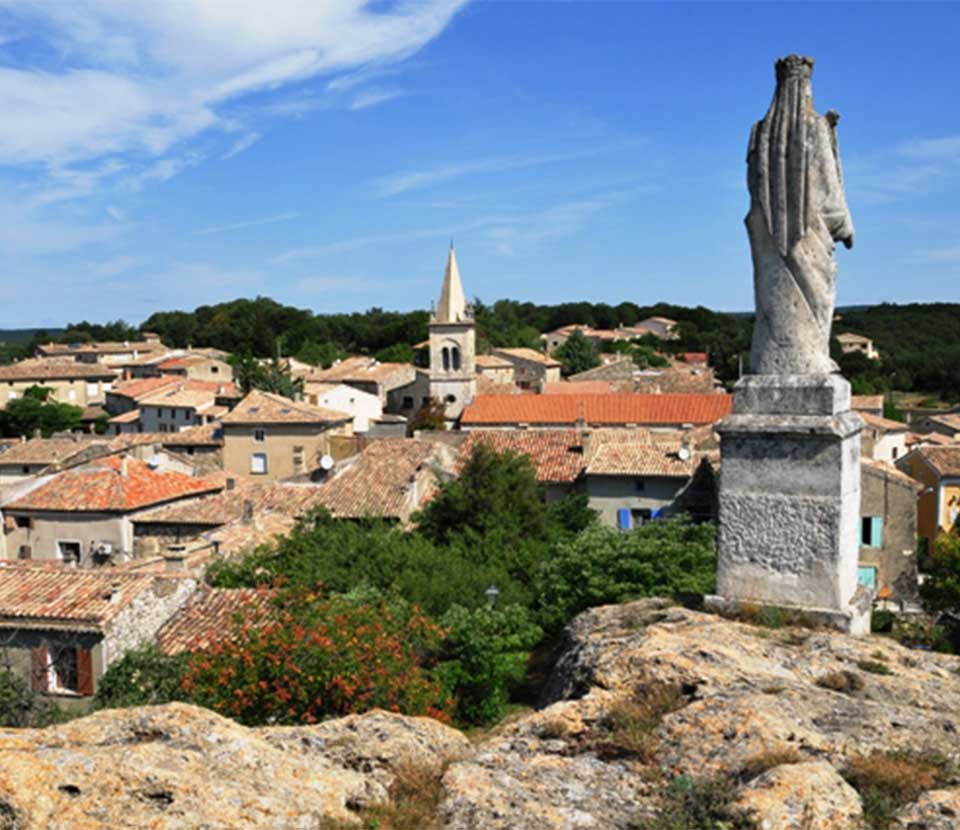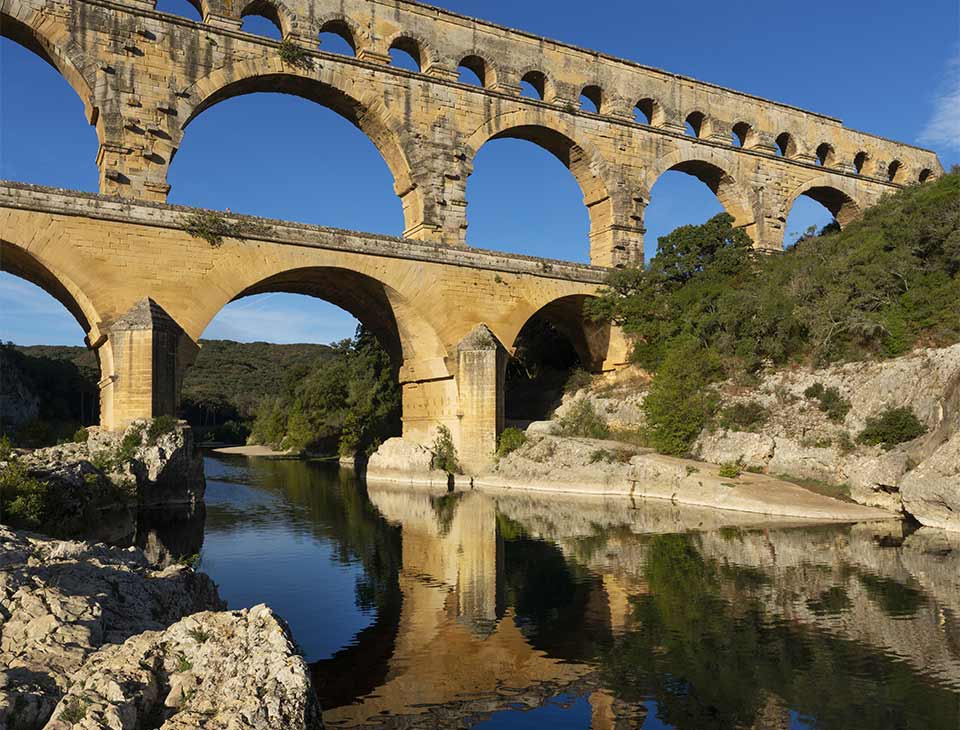 Particularly well located, the campsite will enable you to discover : Mont Ventoux and the village of Vaison La Romaine, the Gorges de l'Ardèche and its Pont d'Arc, Aven d'Orgnac, La Caverne du Pont d'arc, Le Pont du Gard, Les Dentelles de Montmirail, Les Fontaines du Vaucluse, Les Cascades du Sautadet, Les Gorges du Toulourenc.