Cheap camping in Vaucluse
Looking for adventure away from the everyday? Come and break the routine in the Vaucluse! This superb department in Provence-Alpes-Côte d'Azur is sure to charm you. When it comes to accommodation, you're in for a treat! Our Grillon campsite offers comfortable, affordable accommodation. It's the ideal place for a cheap vacation in the Vaucluse. Welcome to Camping Le Garrigon!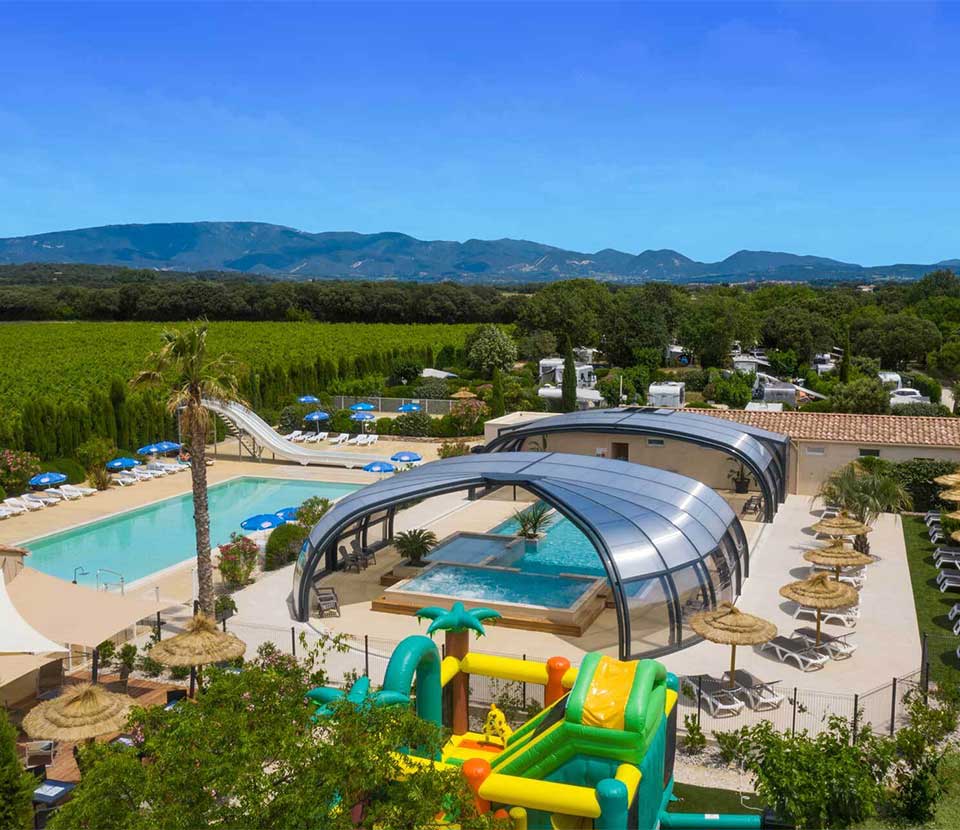 A low-cost camping holiday in Provence
Going to Provence for the vacations? This charming destination is sure to surprise you, whether you're in Avignon to admire its famous bridge, in Saint-Saturnin-lès-Apt to visit its monuments, or in Bollène for a relaxing break or a lazy afternoon on the banks of the Durance…. Rent cheap camping accommodation in the Vaucluse to combine comfort and low prices! Nestled between vineyards and lavender fields, this 4-star estate offers you a wonderful stay in Grillon.
Prices start at 252 euros for a 7-night stay! You won't find anything cheaper in Provence, with the same quality of service. Le Garrigon campsite also offers a wide range of services: restaurant, grocery store, launderette, Wifi, bread depot, heated sanitary facilities…
There's no shortage of leisure facilities either: a water park with swimming pool, kids' club, play area… It's sure to be a fun-filled vacation at Domaine Le Garrigon. Entertainment and certain services are included in the low-cost price of your stay. For more details, contact the campsite team!
Your all-inclusive pitch package
Do you love camping in the great outdoors? Rent a camping pitch in the Vaucluse! This shady option offers a surface area of 80 to 100 m². Our cheap campsite in Vaucluse offers unbeatable prices, whether you're staying for one or more nights.
Tent, caravan and motorhome pitches are carefully installed to ensure your comfort. When rented, they give you access to electricity, sanitary facilities, a water park with swimming pool, a kids' club, Wi-Fi and other services offered by the campsite.
And that's not all! Each pitch is bordered by hedges, guaranteeing total privacy and a lush green environment, perfect for nature lovers. In fact, there's no shortage of trees at Le Garrigon campsite, with plenty of fresh air and shade!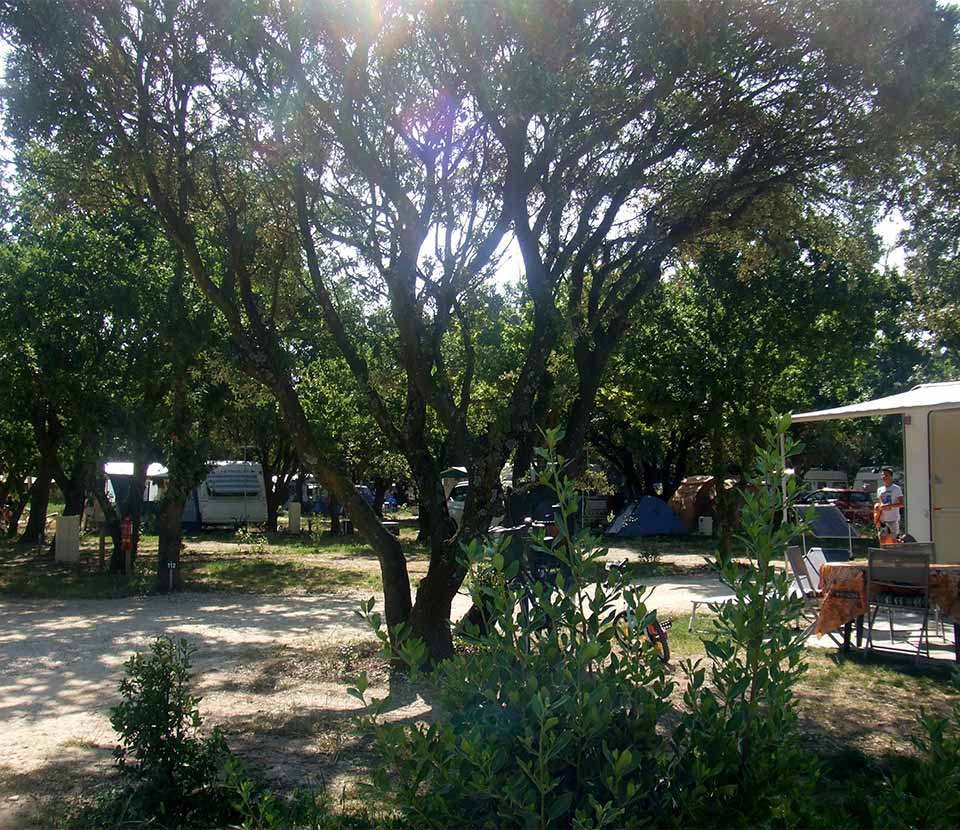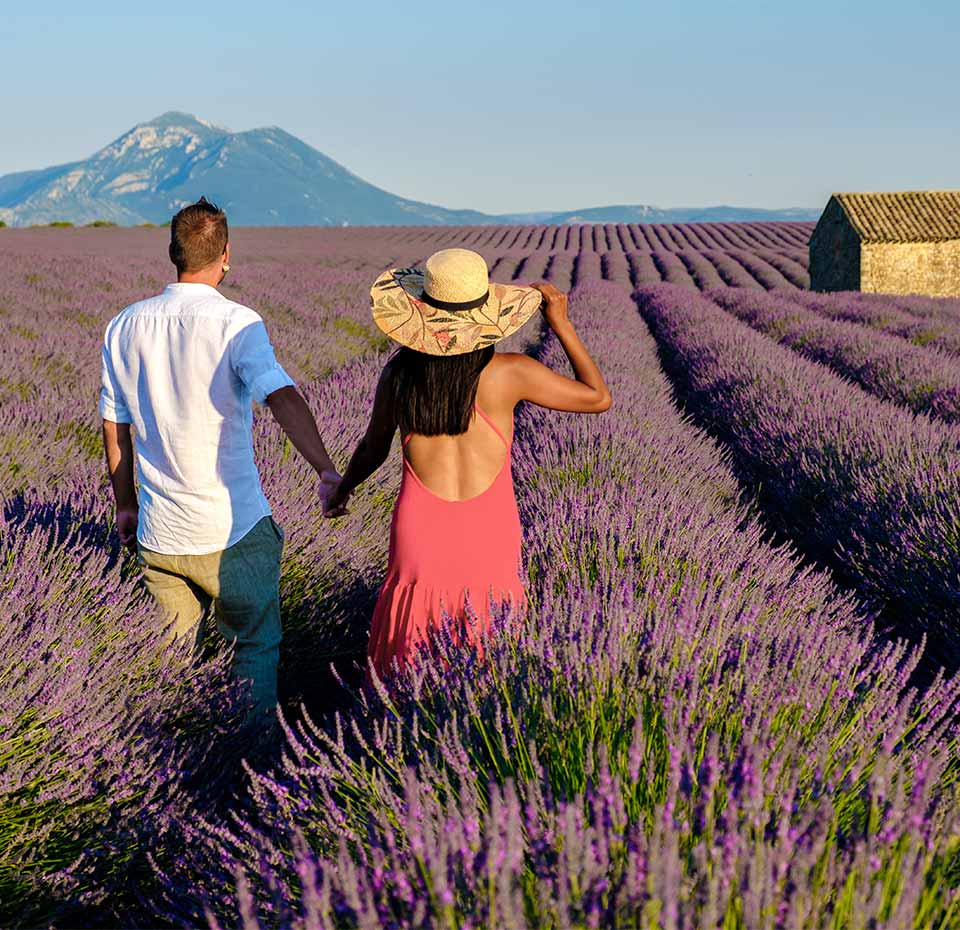 Take advantage of special offers on your vacation rental in Vaucluse
For a vacation in the heart of nature, with easy access to nearby tourist attractions, opt for a mobile home rental in the Vaucluse! This is a destination for adventure without compromising on comfort. On the contrary, you'll sleep in cozy rooms with private showers and toilets, just like at home, while being in a place that invites discovery. Our cheap campsite in the Vaucluse offers you all this and more. Whether you want to visit Mondragon, Orange or the Luberon, our location means you can easily reach them from your mobile home.
Close to Provence's most beautiful tourist sites, our 4-star estate offers accommodation for 1 to 7 people, at preferential rates. Its excellent value for money means you can enjoy an air-conditioned mobile home with a superb terrace. Why not enjoy breakfast here while admiring the extraordinary Vaucluse landscape? You'll also enjoy comfortable bedrooms, fully equipped kitchens and private sanitary facilities. The campsite's facilities are at your disposal at no extra charge. So don't hesitate to make a reservation or call reception to ask for details of the services offered by our low-cost campsite in the Vaucluse.