Our mobile homes for rent in Vaucluse
Looking for a mobile home rental in Vaucluse? Le Garrigon campsite in the Vaucluse offers several ranges! Air-conditioned, with a wooden terrace, your mobile home offers a view of nature and the Mont Ventoux if you choose wisely.🌞
Discover our accommodation rates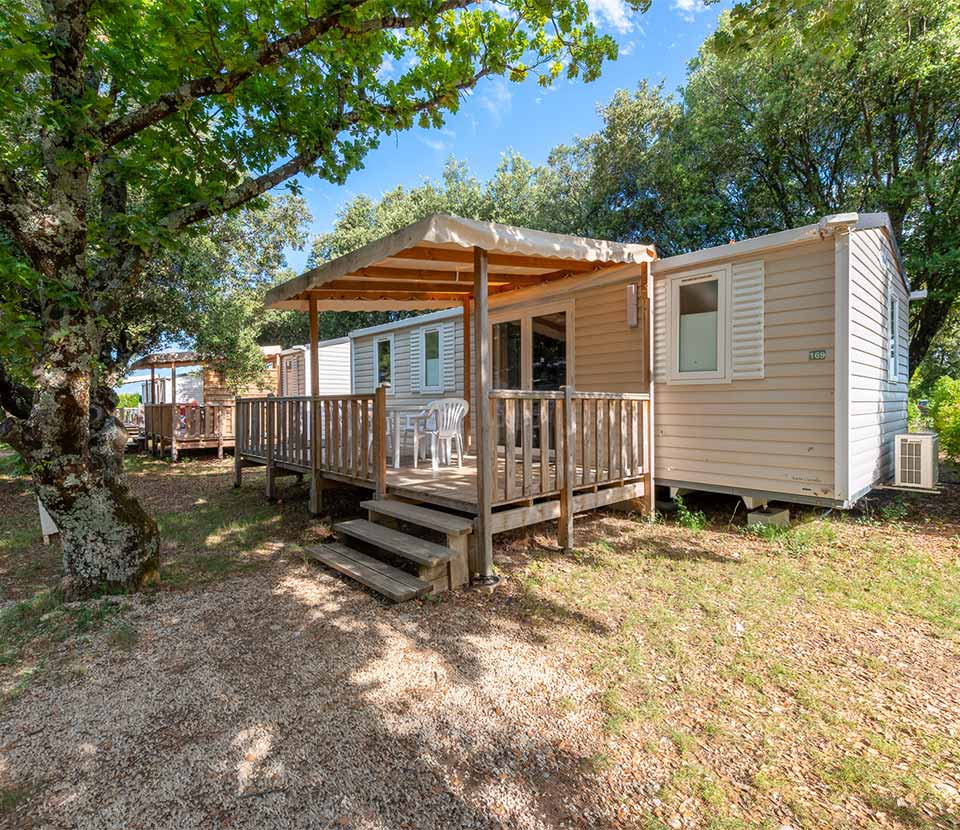 Mobile home rental in the 84
If you want to spend your vacations in the peace and quiet of the countryside in comfort, why not rent a mobile home? The Vaucluse is a region of discovery and entertainment, so it's a real pleasure to sleep in a real bed, with your own private shower and toilet, as well as a little place to cook for real (crockery and cutlery provided) and another… to enjoy with the family! Renting a mobile home in the Vaucluse is a really wise choice for making the most of your family vacation and the services offered by the campsite.
Our mobile homes are air-conditioned, and each has a shady terrace where you can enjoy breakfast. A rental in a Vaucluse campsite is much more pleasant in a mobile home: all offer kitchens, showers and toilets to make you feel "at home". What a pleasure to come home to after a long, busy day when you've chosen to rent a mobile home in the Vaucluse.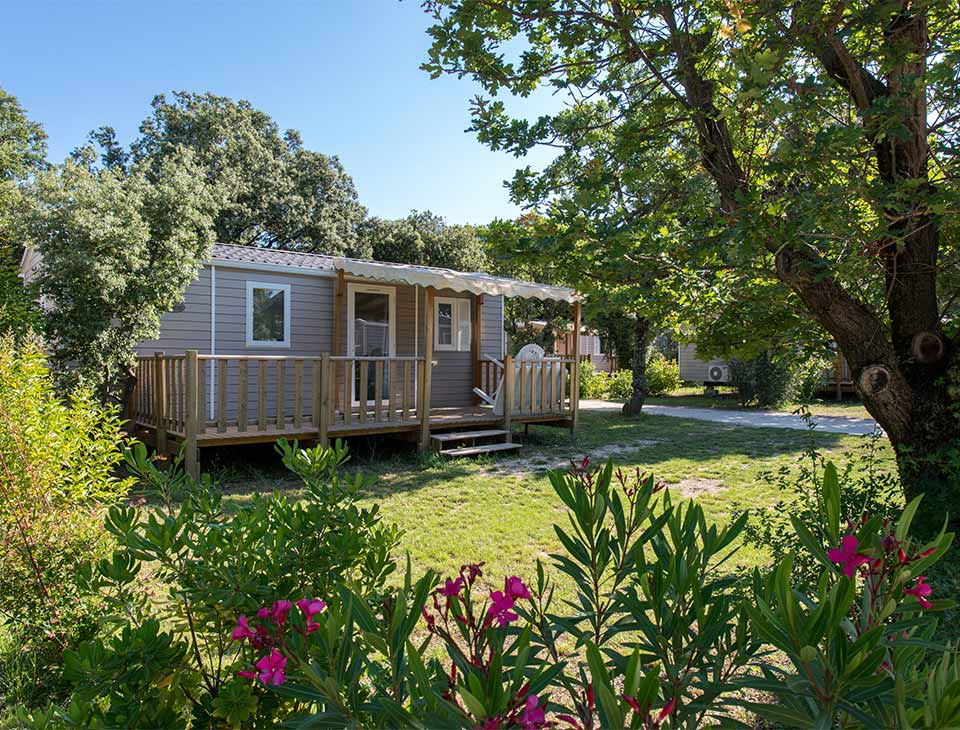 Live your vacation to the full in a mobile home in the Vaucluse!
Accommodating from 1 to 4, 6 or 7 people, we offer mobile homes for rent in the Vaucluse, which are available in three categories: they are all air-conditioned and equipped with televisionbut the "CONFORT" also features a dishwasher and the "PREMIUM" of a unobstructed view of Mont Ventoux and a dishwasher. If you want to live your vacation to the full, start by travelling light – everything can be provided – and choose to rent a mobile home! In Vaucluse, this is the best solution.