Campsite with water park in Vaucluse
In the heart of the Vaucluse and Drôme Provençale regions, Le Garrigon campsite presents its water park with slide, paddling pool, water games and indoor heated pool for unforgettable vacations in the Vaucluse.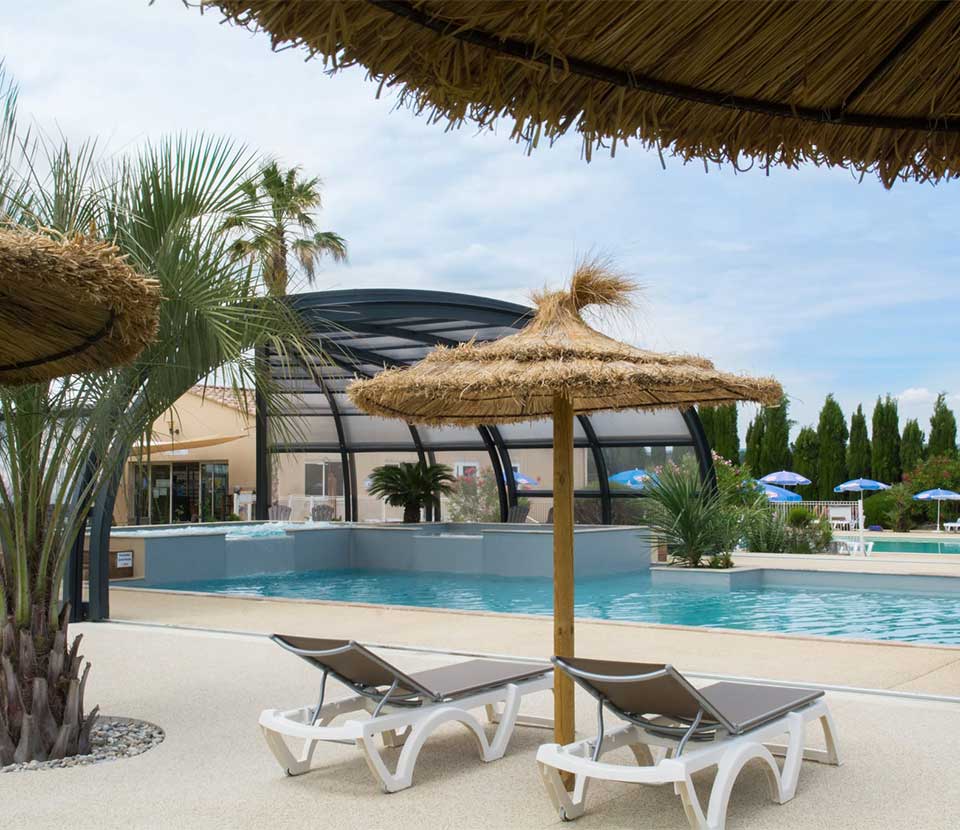 At our Vaucluse campsite, the water park retains the family spirit of the site. It's designed to welcome toddlers, teenagers, parents and grandparents. On site, you'll find :
a paddling pool
water games
a large outdoor swimming pool
a heated indoor swimming pool
two slides
Children have fun with siblings, parents or other children they've just met. Areas such as the paddling pool are also provided so that adults can accompany toddlers in the water. The aquatic area is popular with campers of all ages. It is also very popular in hot weather.
The highlight of our Drôme campsite and its water park is the waterslide.
The star of our Vaucluse campsite: the waterslide
Of all the activities we offer (inflatable games, petanque pitch, table soccer, table tennis, tennis…) at our family campsite in the Vaucluse, the waterslide has always been and always will be the star. As soon as the sun comes out and the water park opens, young and old alike climb the ladder and slide into the pool.
Games and adventurous stories are invented every day to spice up the session. Fun and excitement guaranteed at our Vaucluse campsite with its water park!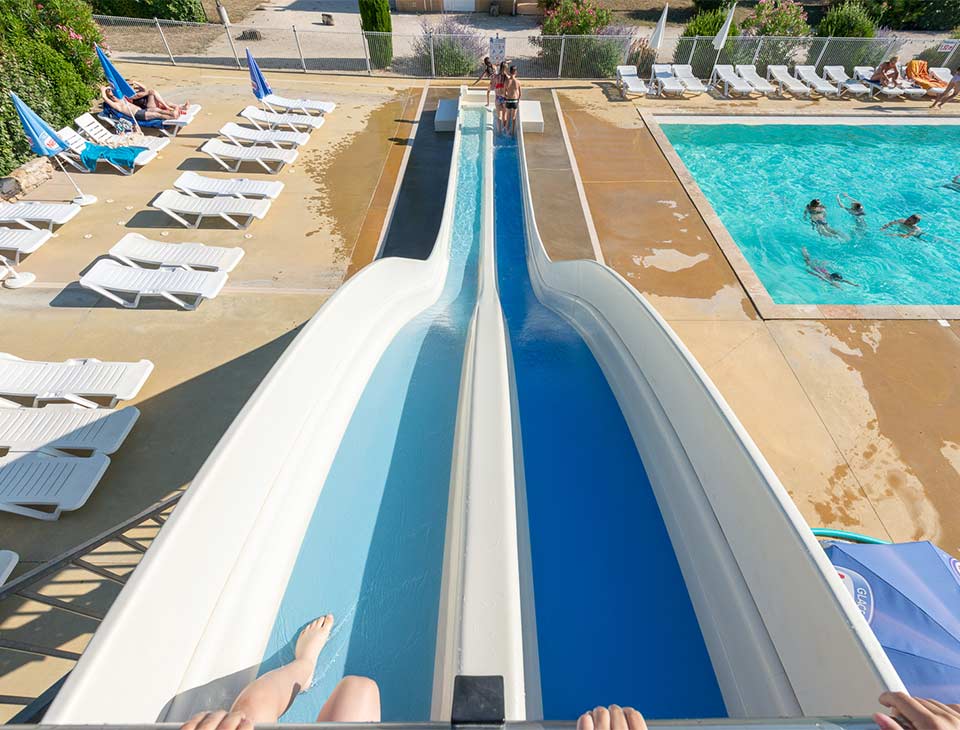 Aquatic area and waterslide opening times
At our Vaucluse campsite, the outdoor swimming pool is open from May to September, while the heated indoor pool is open all season. Children must, of course, be supervised by a responsible adult. For reasons of safety and respect, young and old alike must abide by the campsite rules and regulations. The aquatic area is supervised by a qualified and experienced professional during the summer months.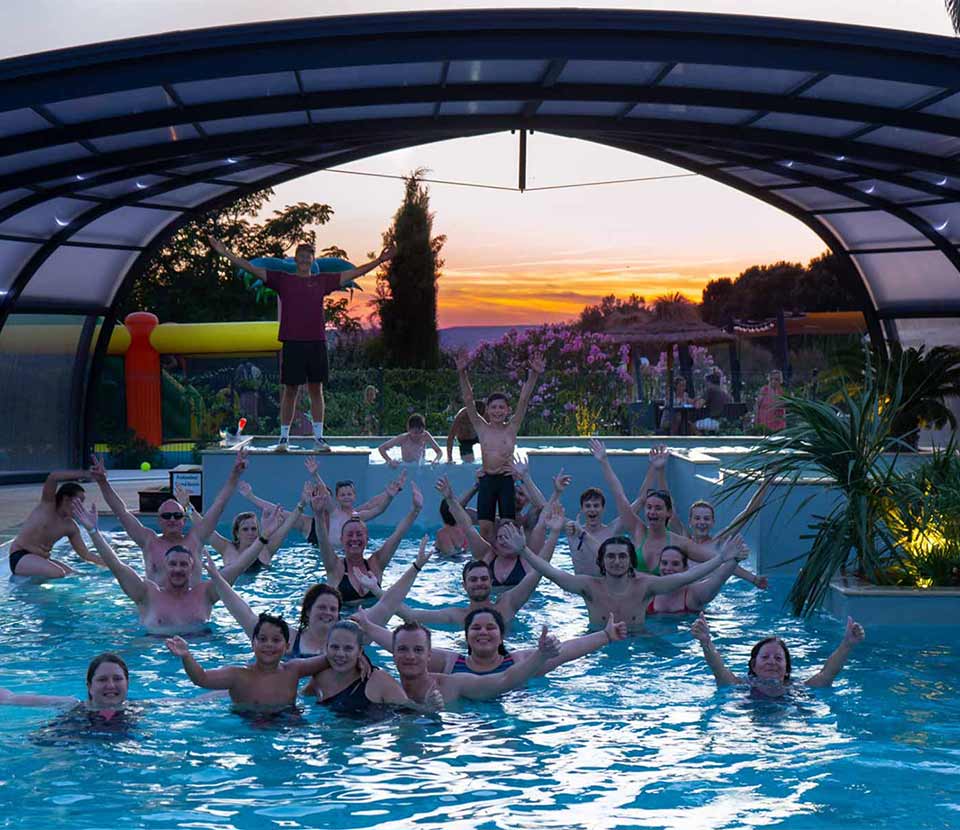 Activities offered by the Vaucluse campsite team at the water park
Every week, our team organizes a program of entertainment throughout the Drôme Provençale campsite. The Water Park is part of the scenery. One example is the nocturnes. A special moment to extend the day in a pleasant way and refresh before going to bed. This little midnight bath (or almost) allows you to relax completely. To find out about the other activities planned, consult our weekly program or ask for it directly at reception. Our team will be delighted to show you around!
At our campsite in Drôme provençale, the water park is located between the reception area, the children's playground and close to the sanitary facilities. Its position is central. Whether you're staying in a mobile home or on a campsite, it's easily accessible.
Its geographical location allows us to create a real playground and fun area, while protecting holidaymakers from noise and preserving the calm so sought-after during a stay or weekend.