Entertainment at our family campsite in Vaucluse
Nestled in the heart of the Vaucluse region, Camping Le Garrigon invites you to enjoy an unforgettable family experience. In a peaceful, leafy setting, our campsite stands out for its warm atmosphere and its many activities designed for everyone's enjoyment. Discover all we have to offer and get ready for a memorable vacation in the heart of the Vaucluse.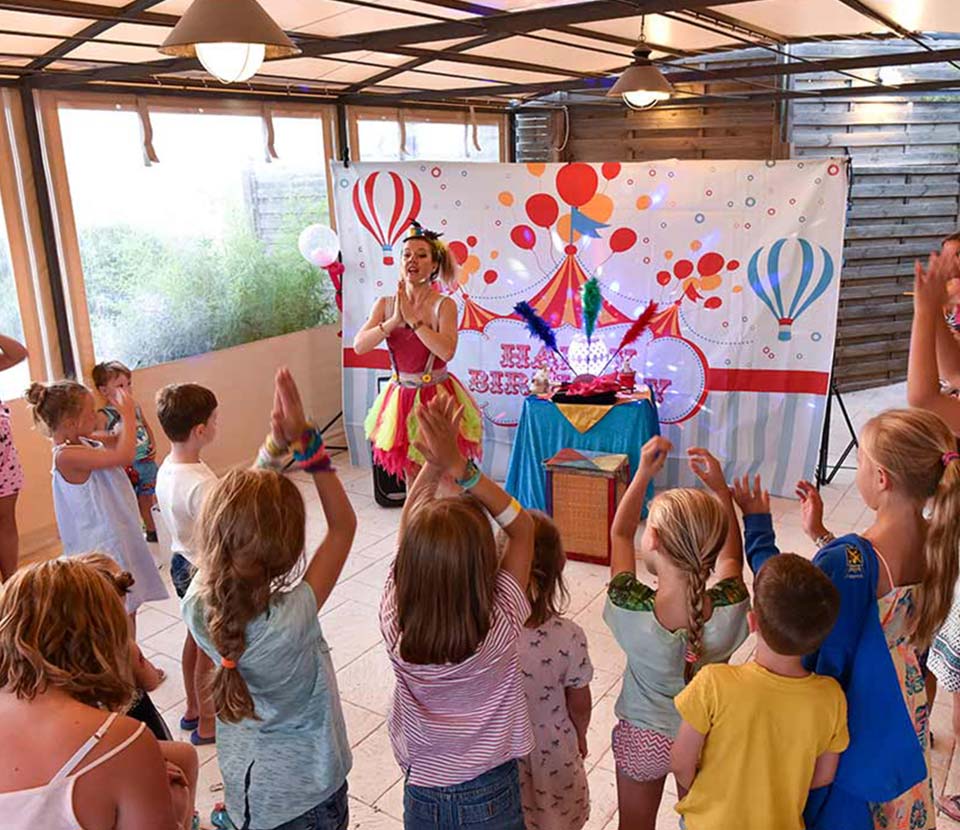 Entertainment for the whole family
At Camping Le Garrigon, we offer entertainment for young and old in high season.
Take part in one of our many activities thanks to the facilities available to enliven your summer camping in the Vaucluse:
Table tennis *
Pétanque *
Table soccer
Inflatable games and entertainment
Aquagym
Yoga
Evenings
And more…
* Free loan of equipment
At our family campsite in the Vaucluse, you can enjoy our petanque pitch, table tennis, table soccer and children's play area with bouncy castle. Tournaments, contests and olympiads are part of the fun! A tennis court and skate park are just 200m from the campsite.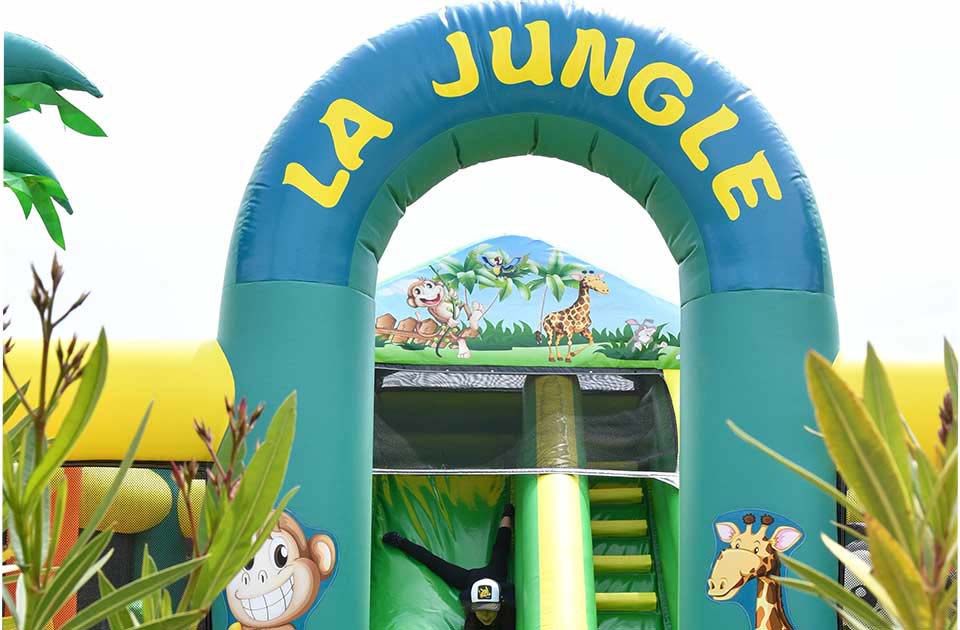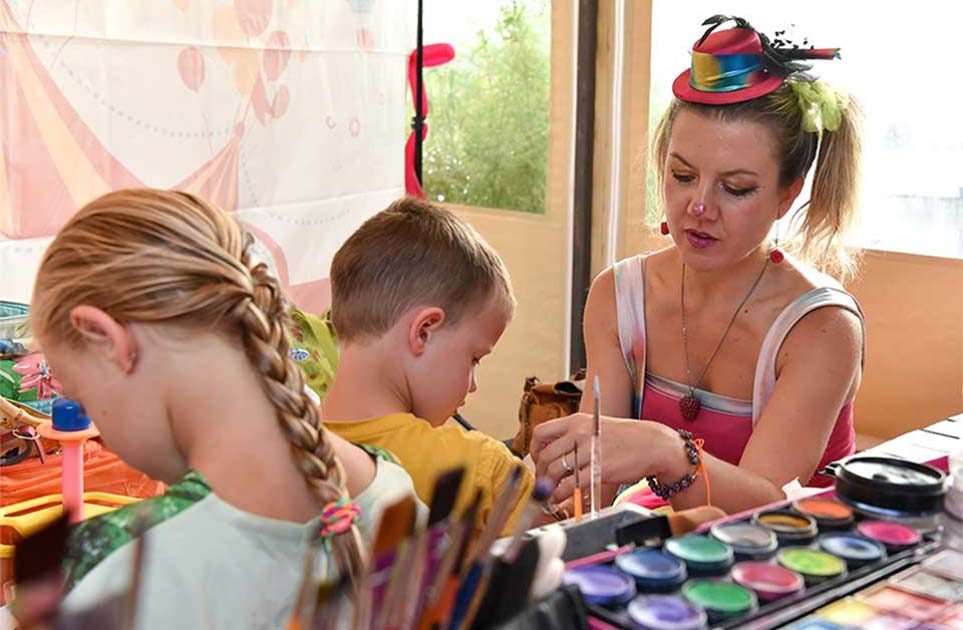 From early July to late August, our mini-club is open to children aged 5 to 12.
Our entertainer offers free, fun activities Monday to Friday mornings from 9:30 to 11:30. Adults and teens can also take part in daytime activities!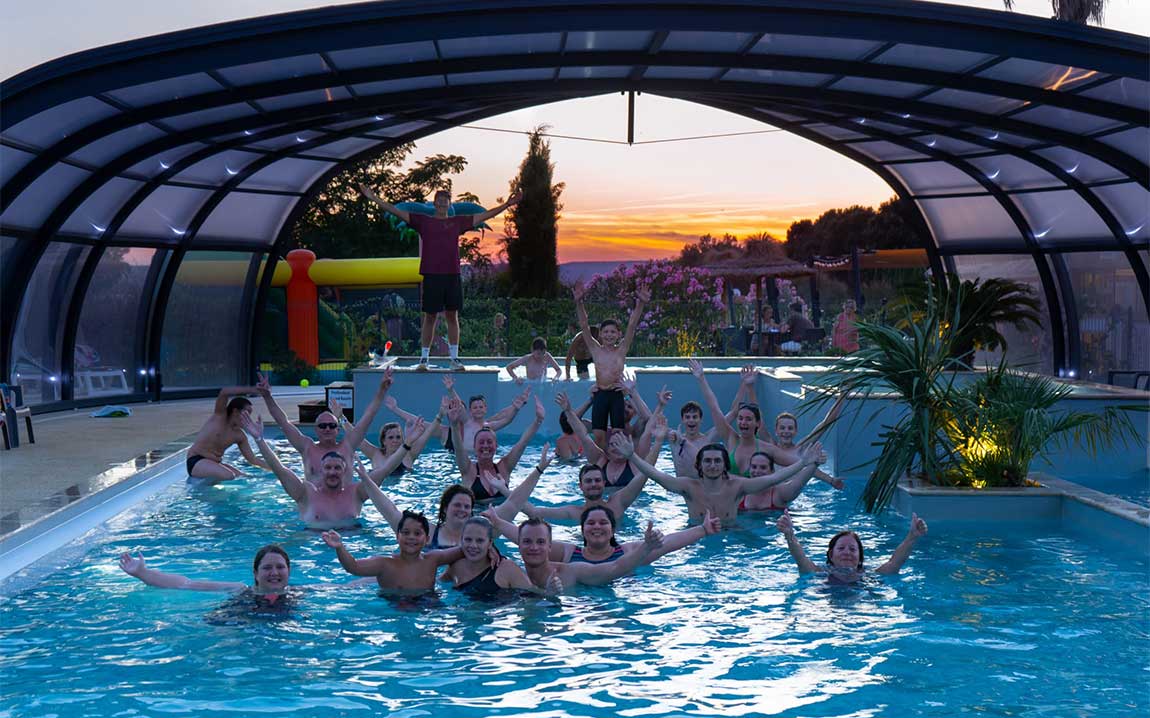 You'll also be able to share some good times at the end of the day. From July 1st to August 30th, we invite you to join us for our evening events: children's shows, concerts, pétanque tournaments, evening events at the swimming pool or other themed evenings.
To ensure peace and quiet during your stay, entertainment ends at 11pm at the latest.
Our water park in the Vaucluse boasts a large outdoor pool, waterslide and paddling pool (May to September), as well as a heated indoor pool with whirlpool open all season. Access is free, so you can enjoy the pleasures of the water and the activities organized on site.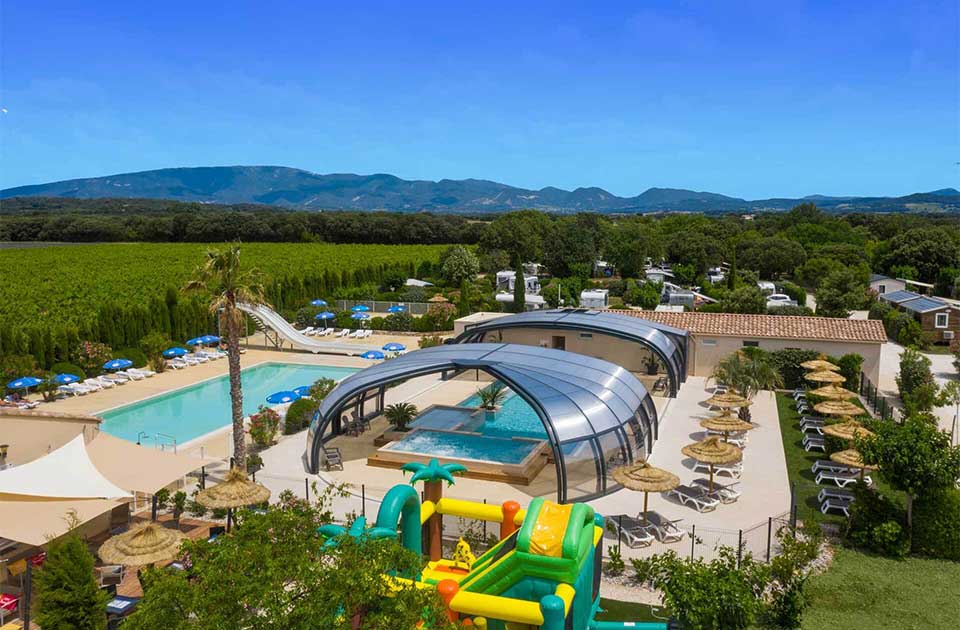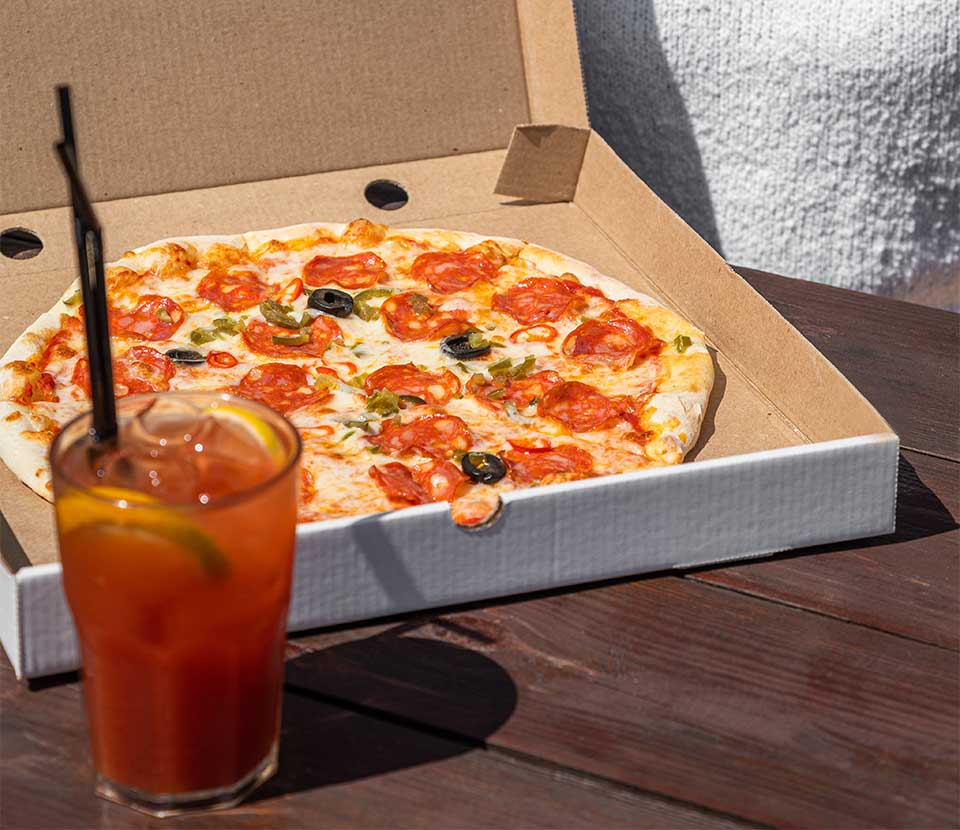 Other facilities at our family campsite in Vaucluse
As you can imagine, at our family campsite in the Vaucluse, we strive to offer our guests a complete experience, with facilities and equipment designed to combine comfort, entertainment and practicality.
Throughout the season, our Vaucluse family campsite offers you snack bar/takeaway pizzas, French fries, roast chicken… and also on site in July and August (tapas platter, lasagne, fried mussels, salads…). bread and pastry shop every morning, a convenience store, three washing machines, a tumble dryer, heated sanitary facilities and free wifi.
Discover family-friendly accommodation
At Camping Le Garrigon, we understand that comfort is essential for a successful vacation, so we offer a wide range of mobile homes to meet the needs of large and small families alike. Our mobile homes feature private terraces, ideal for sharing a meal together or simply enjoying the mild Provencal climate! Don't wait any longer and book your accommodation now for a lively family vacation in the Vaucluse.